Who we are
The library is run solely by volunteers who happen to be all parents living locally. The Toy Library has been running out of Ross St Community Centre since the 90s.
Like all voluntary groups, the toy library is always on the look-out for more volunteers to help our sessions run more smoothly. The more volunteers we have, the less each one of us has to do: anything from setting up, tidying up, helping to make teas/coffees, booking out and returning toys or even being a marketing mogul are all welcome. All contributions – however small they may seem to you – will be welcome. Simply email merrygoroundtoylibrary@googlemail.com and say you're interested.
Opening times
We are open the 1st and 3rd Friday of the month, 10 to 11:15.
Occasionally we might also open during holidays, so please get in touch, join the mailing list and we will keep you posted as to when the next session is!
Where we are
We are at the Ross Street Community Centre, Ross Street, Cambridge CB1 3UZ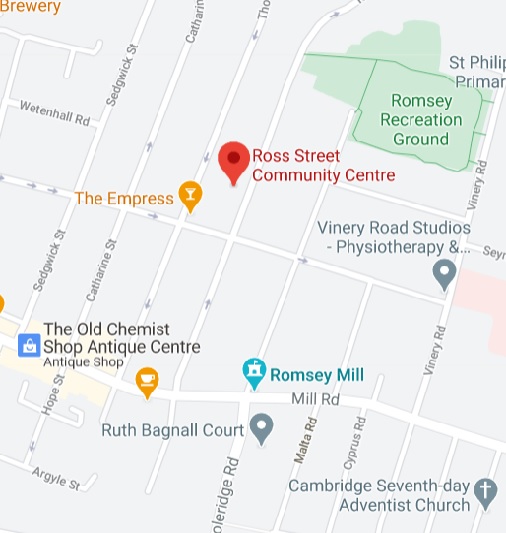 Parking and facilities
We are in the large hall of Ross Street Community Centre.
Toilets and baby-changing facilities are available.
There is a very small car park (with 4 spaces) and cycle racks, as well as free -for now at least- on-street parking locally.